Tribal Behavioral Health
All Tribal members in the North Sound region are eligible for Crisis Services from the North Sound BH-ASO.  This includes using the 24 hour toll-free crisis hotline (800.584.3578) and receiving help from the Mobile Crisis Outreach Teams.
Any American Indian or Alaskan Native can receive behavioral health services from one of the contracted providers listed on the website for the Washington State Health Care Authority: Health Care Services and Supports for American Indians and Alaskan Natives
Traditional healing services are provided by North Sound Tribes.  For a full list of tribes and contact information visit our Tribal Resources page.
---
CANCELLED: 19th Annual 2020 North Sound Tribal Behavioral Health Conference and Opioid Symposium
We are sad to announce that this year's Tribal Behavioral Health Conference and Opioid Symposium has been cancelled because of concerns about the spread of COVID-19 (coronavirus).  If you have any questions about this cancellation please email: tc2020@nsbhaso.org.
PLEASE NOTE: If you or your company/organization have already paid for your registration, refunds are being processed, however this may take time because of the high volume of attendees.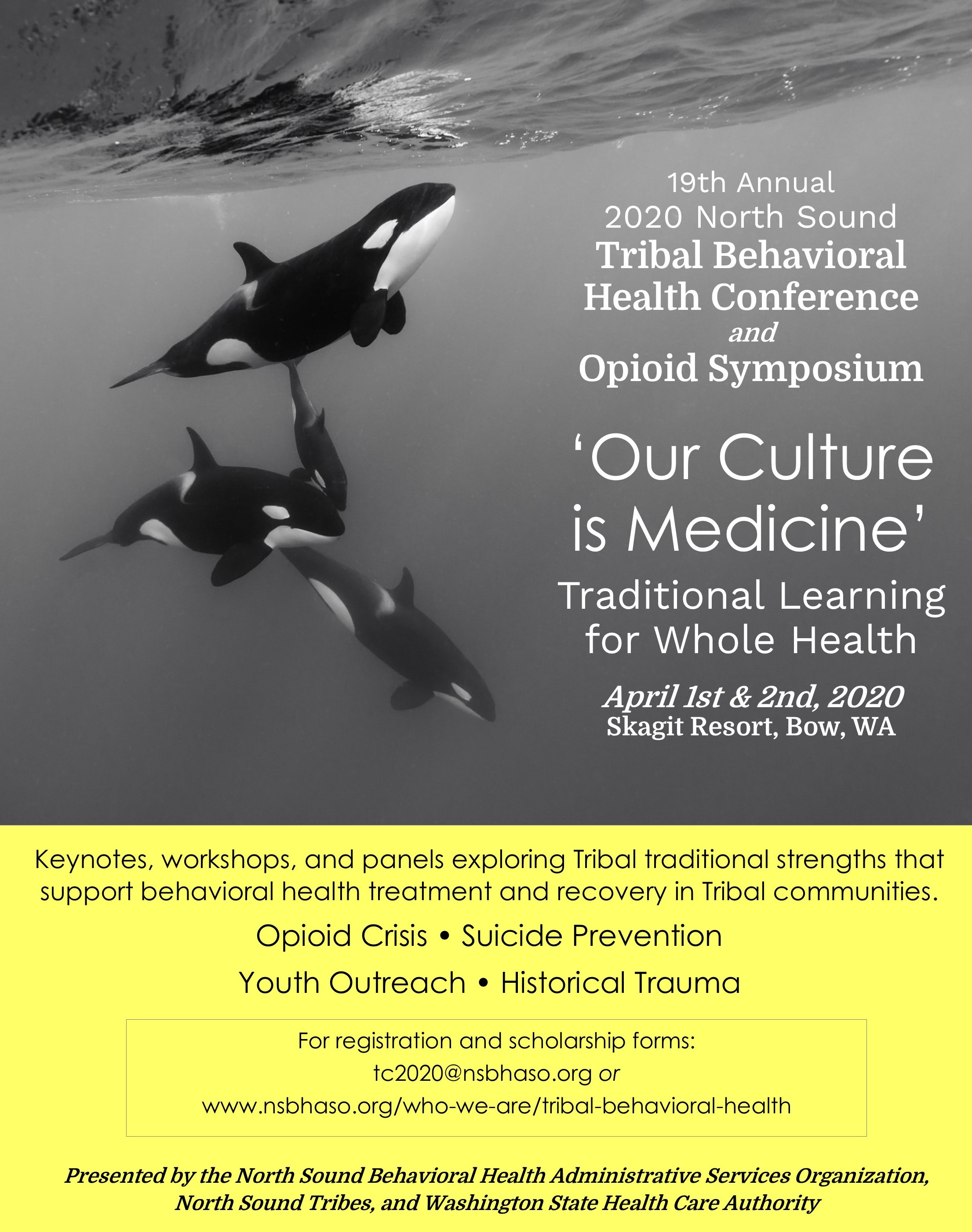 'Our Culture is Medicine': Traditional Learning for Whole Health', April 1st & 2nd, 2020, Skagit Resort, Bow, WA